Use this size chart for all bra styles.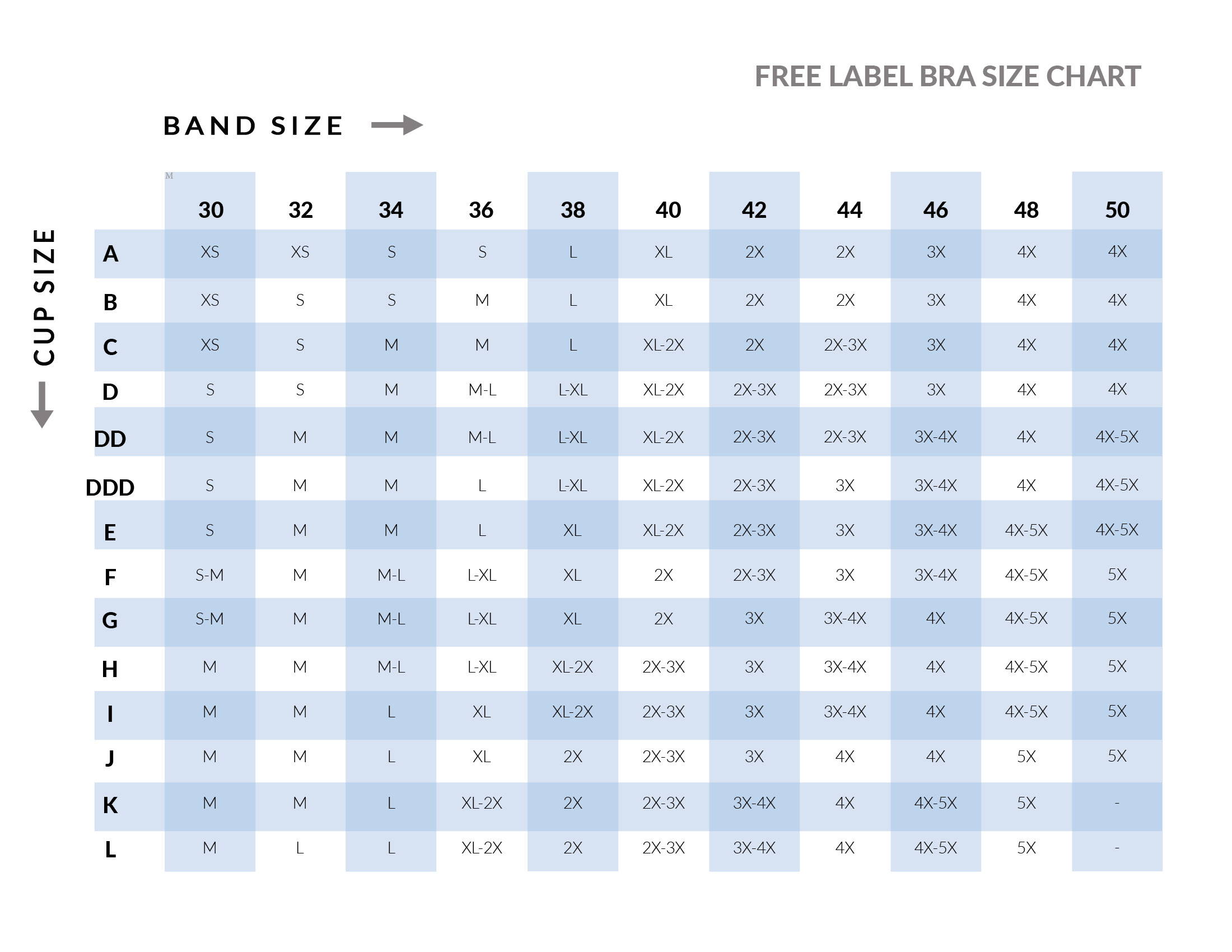 Many customers are able to wear multiple sizes depending on the desired fit. For example, you may fall under the medium category, but choose a size large for a more relaxed fit, or size small for a super compressive fit. Our custom bamboo should be snug at first. It will relax up to half a size with body heat and wear, and mould to your unique shape. Once washed in cold water the fabric will tighten back up a bit. It takes 3-4 wears for a bra to "break in."
If you have any questions, don't hesitate to email us at info@freelabel.com
We would love to give you a hand!
Once you go wire-free, you'll never look back
BUTTERY SOFT BRAS