Use your US bra size to determine your Free Label bra size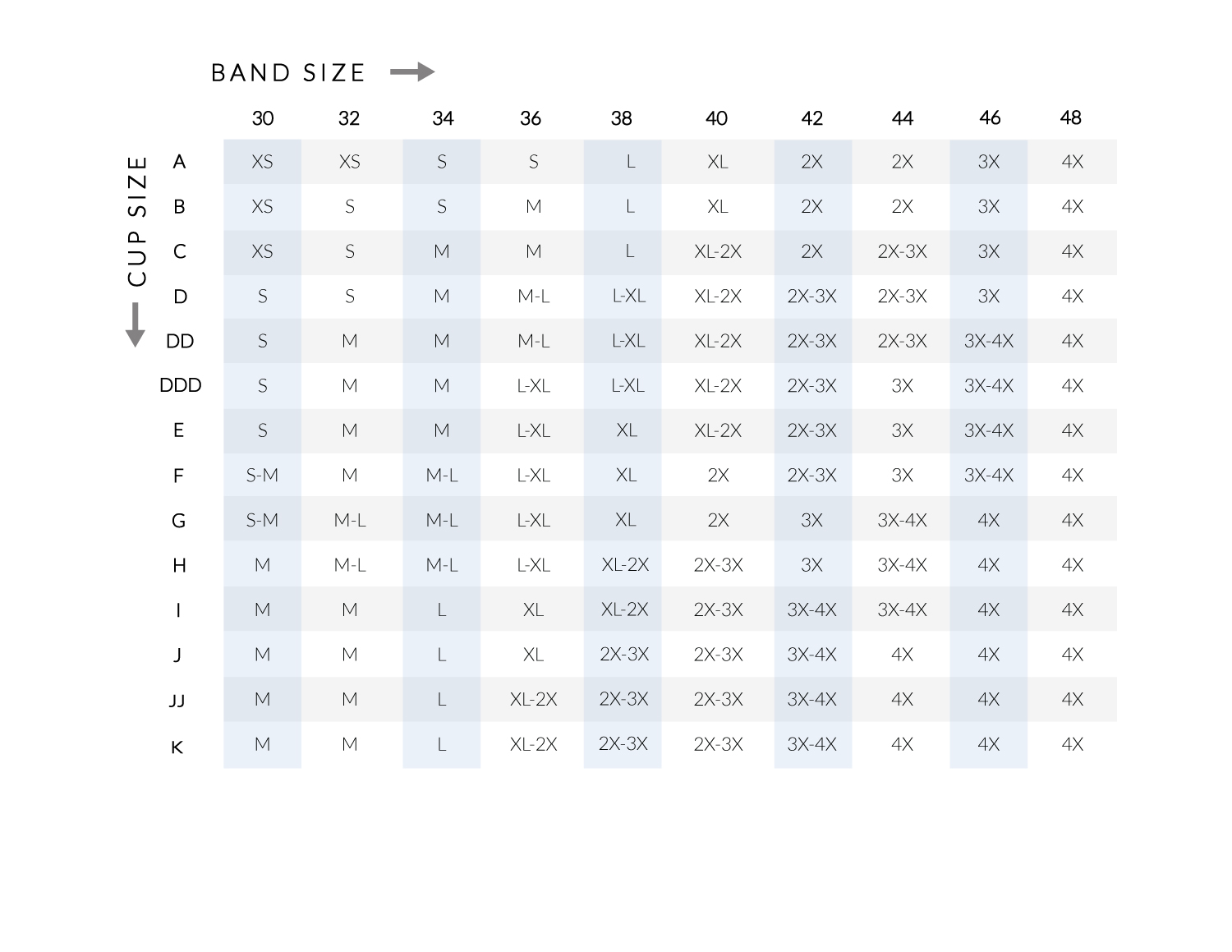 Free Label bras are wire and elastic free, so you can expect light to medium support for AA-K cups.
Many customers are able to wear multiple sizes depending on the desired fit. Our custom bamboo should be snug at first. Bras will relax up to half a size with body heat and wear, and mould to your unique shape. Once washed in cold water the fabric will tighten back up a bit.
To keep the integrity of the garment intact, we recommend that you wash in cold (by hand or in the machine with similar fabric) and lay flat or hang to dry. The less you wash your clothing the longer they will last (and the better it is for the Earth!).
If you have any questions, don't hesitate to email us at info@freelabel.com
We would love to give you a hand!