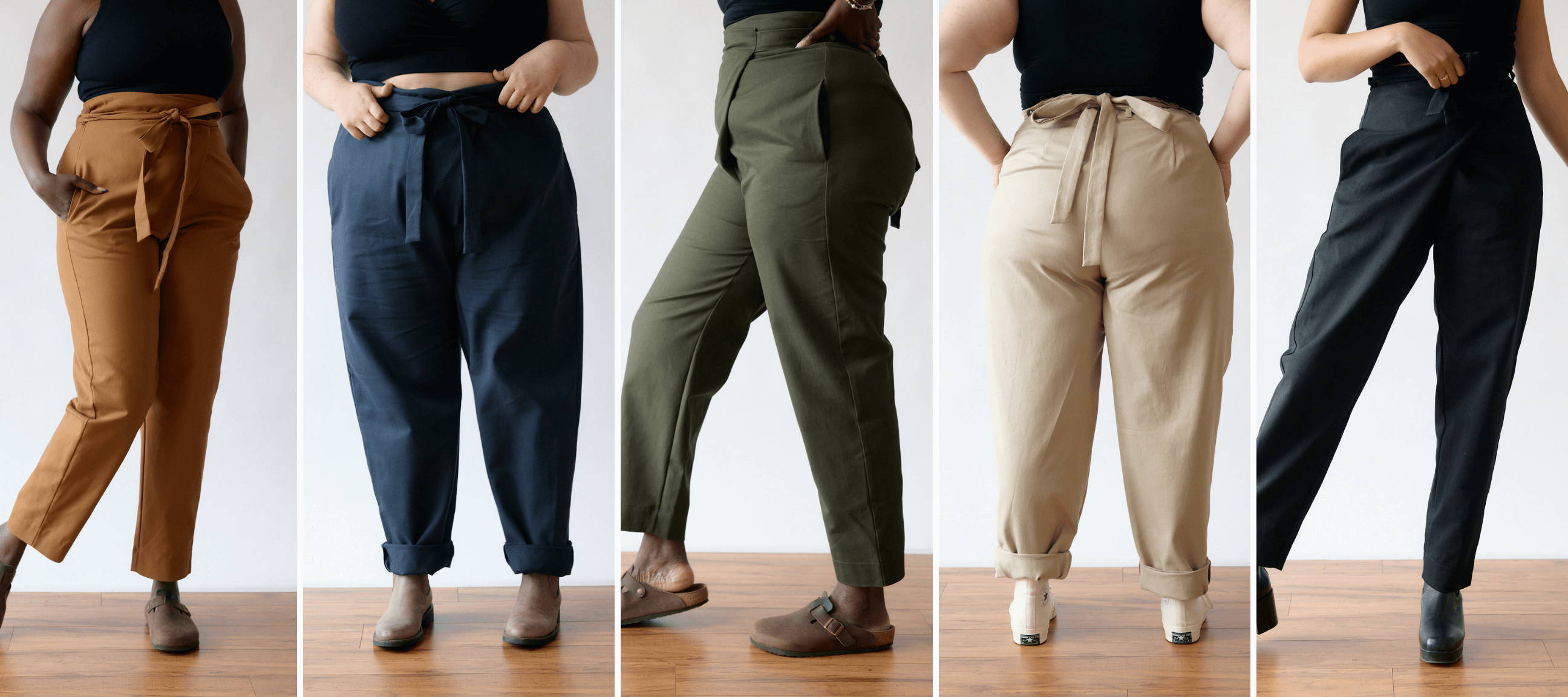 Our Brushed Cotton Twill: 100% Cotton
Cotton twill is a bit different from your everyday cotton canvas thanks to the 'twill' part of its name. Twill describes the way that the cotton fibres are tightly woven together in a diagonal pattern and this create a mid-heavy weight fabric that's a lot more durable and structured than your typical cotton. Structured doesn't mean stiff and uncomfortable though! We chose a cotton twill that is brushed. After the fabric has been woven, it goes through a brushing process to to create an oh so soft cozy feel. 
One of the great things about this fabric is that thanks to it's high thread count and durability, it does a great job of hiding stains and and remaining wrinkle-free. 
P.S - did we mention that our cotton twill fabric is sourced in the USA from a family owned company that's been in business nearly half a century? They really know cotton!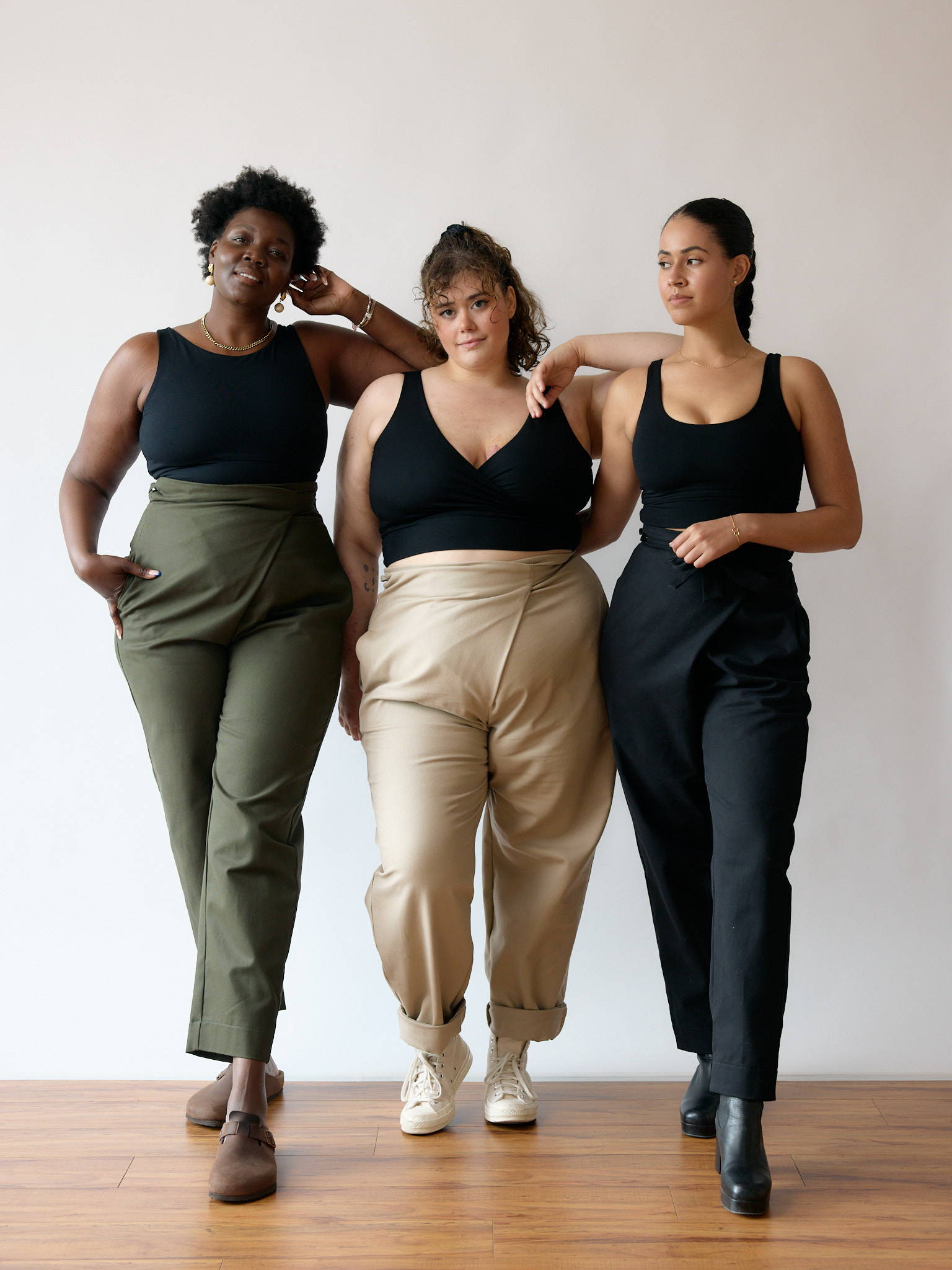 How to care for your Cotton Twill garments:
Cotton Twill is incredibly strong and durable but you still want to treat it with care to ensure you can wear it for years to come!  We suggest washing in cold water and hanging to dry.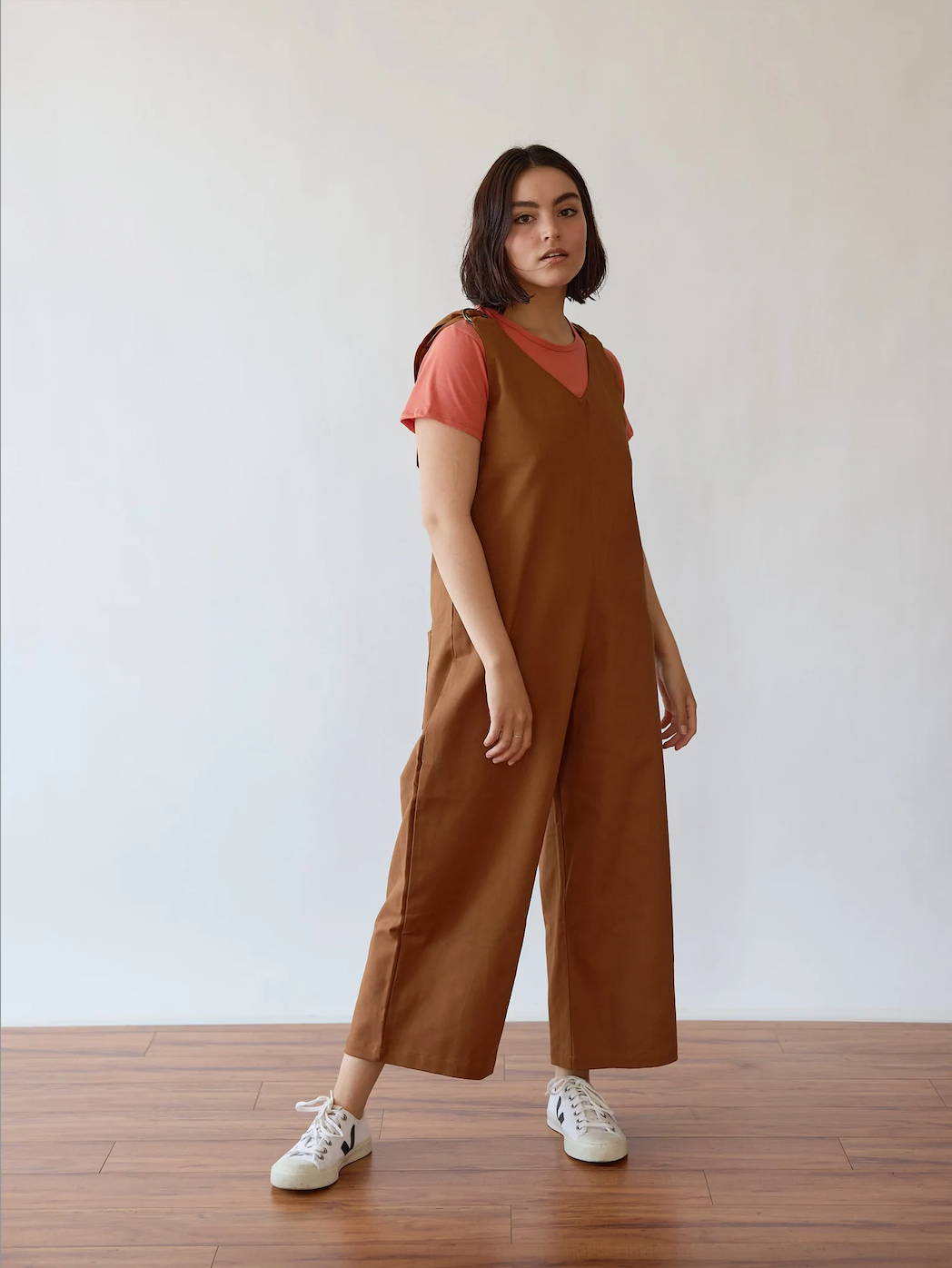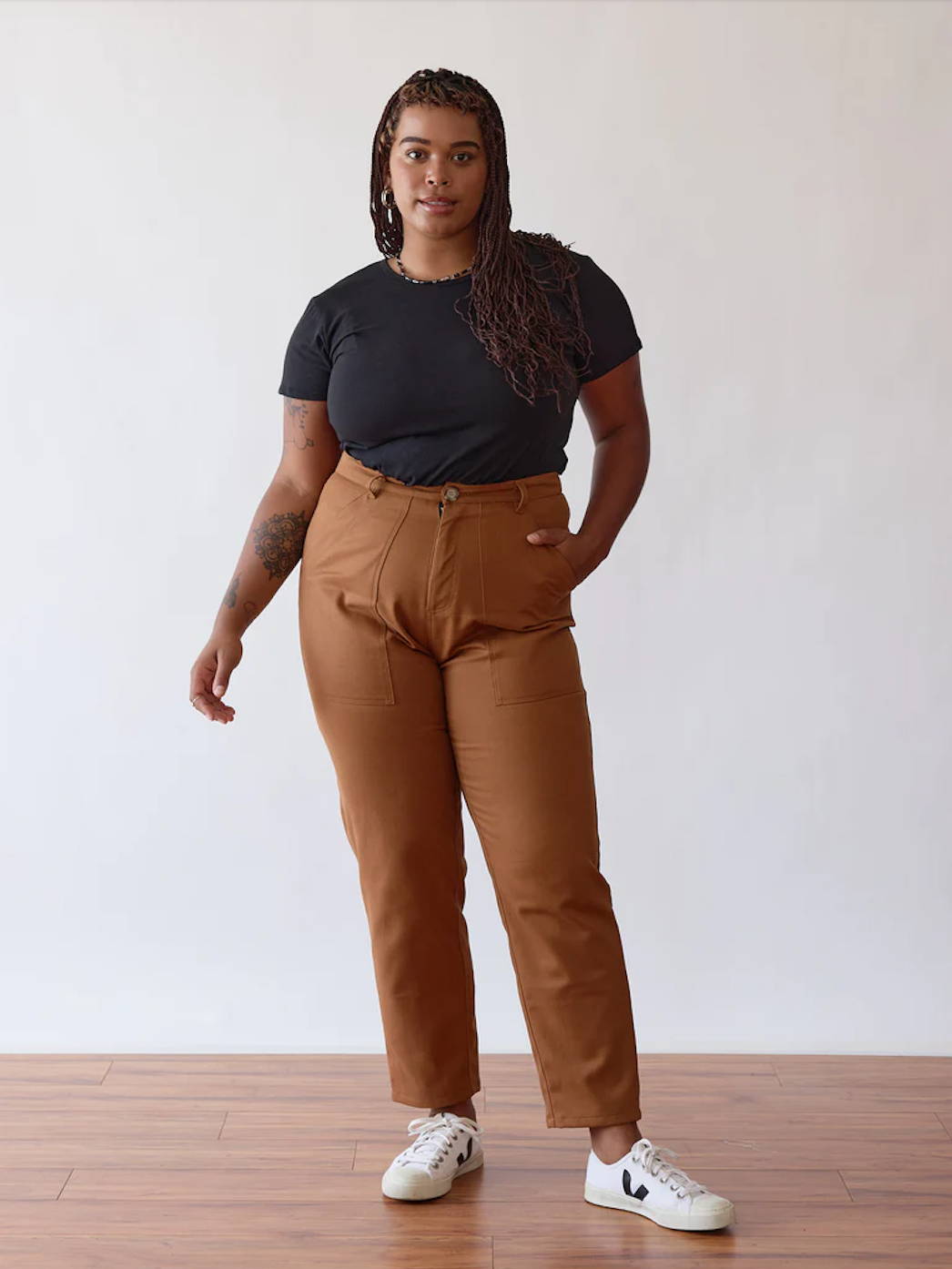 Our Cotton Twill doesn't contain any spandex but with each wear the cotton relaxes and molds to your shape. In between wears, it tightens back up for an easy fit! Our fabric is pre-shrunk but if you're looking for a quick fix to tighten the fit just a tad, you can put it in the dryer for a few minutes. This will also help "break in" the fabric quicker for that well-loved, vintage feel.
This is also the first fabric that we're releasing a 5X style in! We're so excited about this size expansion and if you want to learn more about the journey, we have a blog post you can read here. To find your perfect Cotton Twill fit, check out the size chart below. If you have any questions, don't hesitate to shoot us a DM on Instagram or email us at info@freelabel.com.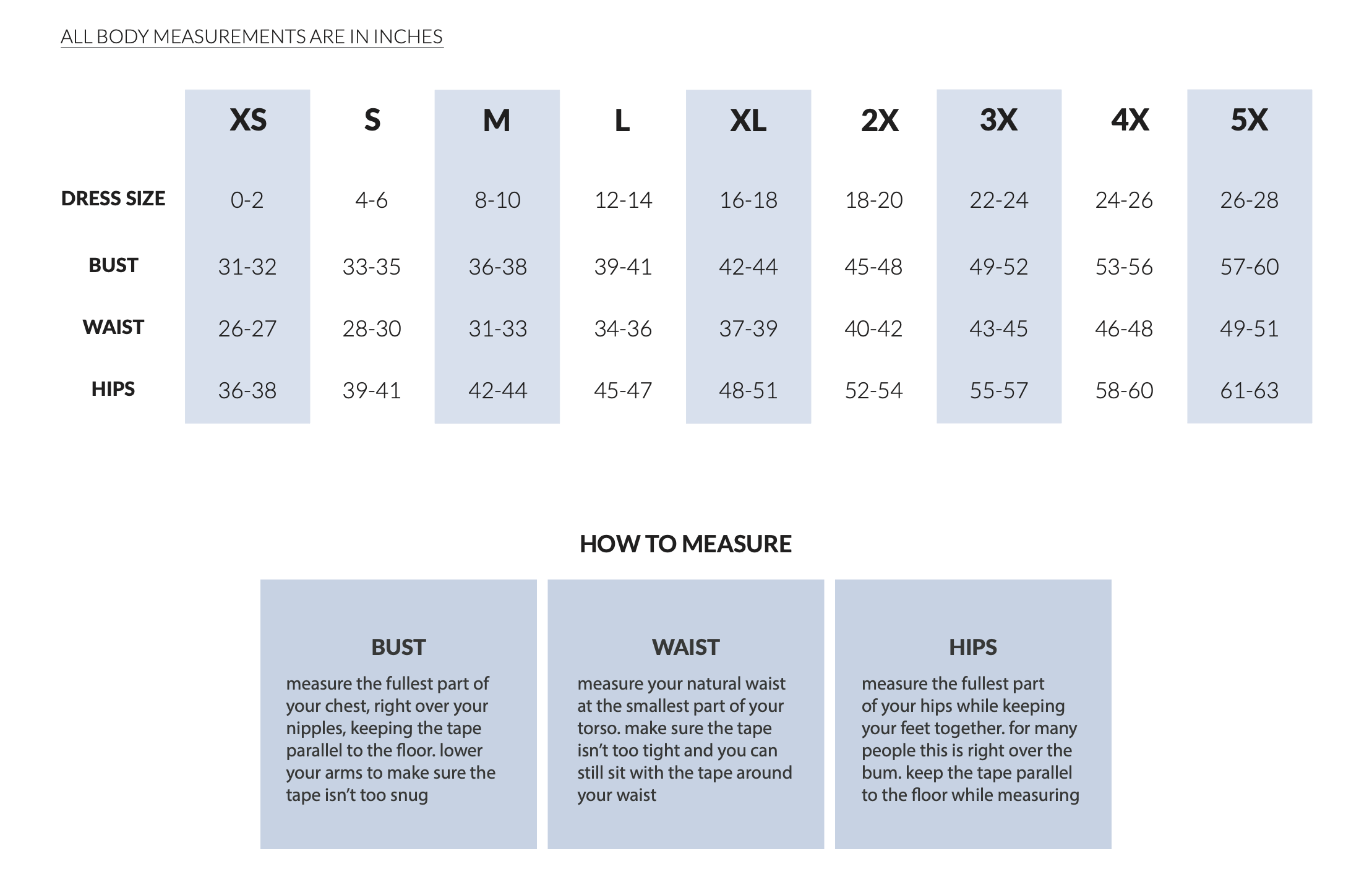 Cotton Twill Reese Pants:
We are opening a pre-order for our ever-popular Reese Wrap Pants June 24th to June 26th. For the first time ever, we are offering TWO inseam lengths during this pre-order only: 31" and 27." We hope this is a helpful addition to finding your perfect fit.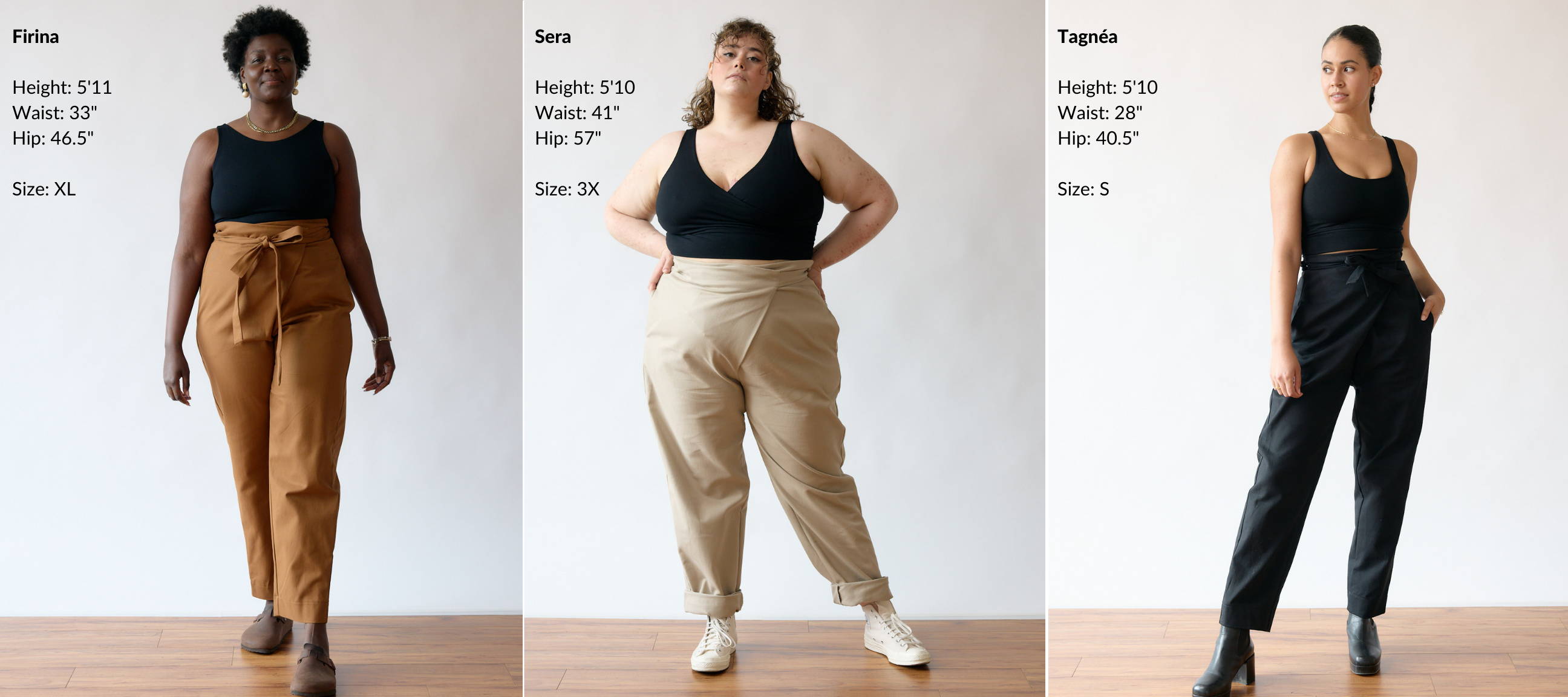 Leave a comment