5X Size Expansion: Accountability Report
This year, one of our main goals is to expand our sizing to 5X. Many of you know, there are so few slow fashion options for plus-size folks. And up until very recently, most plus size fashion options have been based in poor grading and outdated plus-size-specific styles. We know that our plus size community wants to wear the same cute pieces that are made for our straight size community, just tailored with thoughtful fits.
⠀⠀⠀⠀⠀⠀⠀⠀⠀
Our goal is to create pieces that fit well and align with your personal style so that you no longer have to purchase clothing just because you find *something* in your size. Purchasing a garment shouldn't be based on just whether the fabric fits over your body, but rather HOW the garment fits and makes you feel. Our hope is that we can create clothing that helps you shop for necessity and joy, and not out of stress or scarcity.
Size expansion isn't as simple as just adding a few inches to our existing patterns so we wanted to share a behind the scenes look at what really goes on.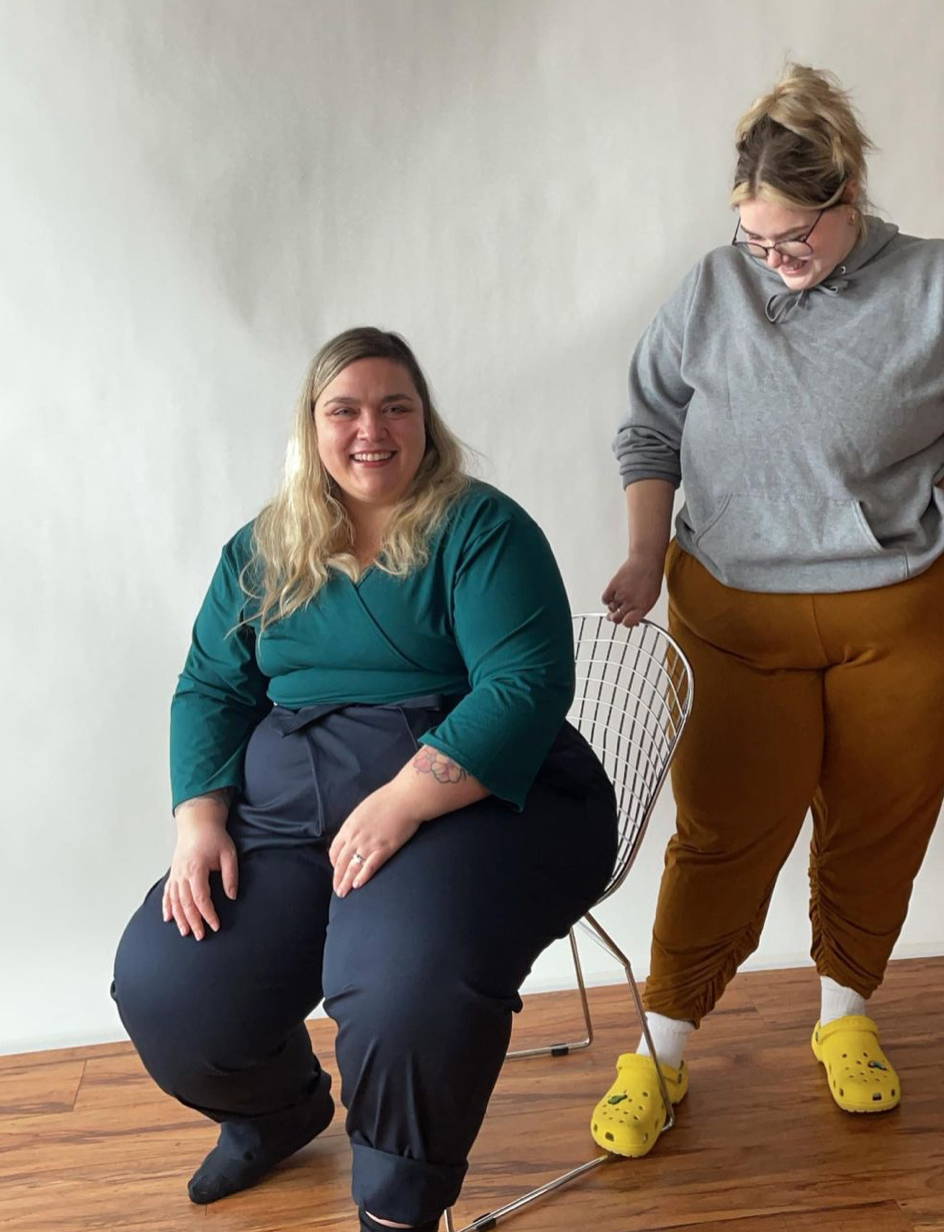 We sent woven and knit samples to 7 fit testers across the country with different proportions and measurements to gather as much unbridled feedback as possible. We're just at the stage now where we met with all of them and heard what they had to say. 
I'm not going to lie, I was a little nervous going into fit testing. I was scared that our 5X wasn't going to be good enough. That our fit testers would be disappointed. And that fit would be too far away to make meaningful changes. But luckily, I was very very pleasantly surprised!
While we got a wide range of thoughtful feedback, there were a handful of common threads that everyone agreed of what could be updated for an optimized fit for most bodies. Overall though, I was SO pleased to hear that everyone actually loved the garments, and they felt mostly true to size! 
Now, we book another meeting with our pattern maker to discuss the changes we want to make and once we're happy with the results, we start on production! Our goal is to launch 5X this upcoming fall so fingers crossed that this timeline works out!! 
One thing really became clear to me during the fittings though: there are SO few comfortable, stylish and ethical options for folks in the 3X+ range. It was a sober reminder why this work is so darn important. We ALL deserve to have clothing that fits well and makes us feel great. Our 5X expansion is another small step in that direction.
Huge thank you to all our fit testers and everyone else that applied! Your help is invaluable. 
Leave a comment